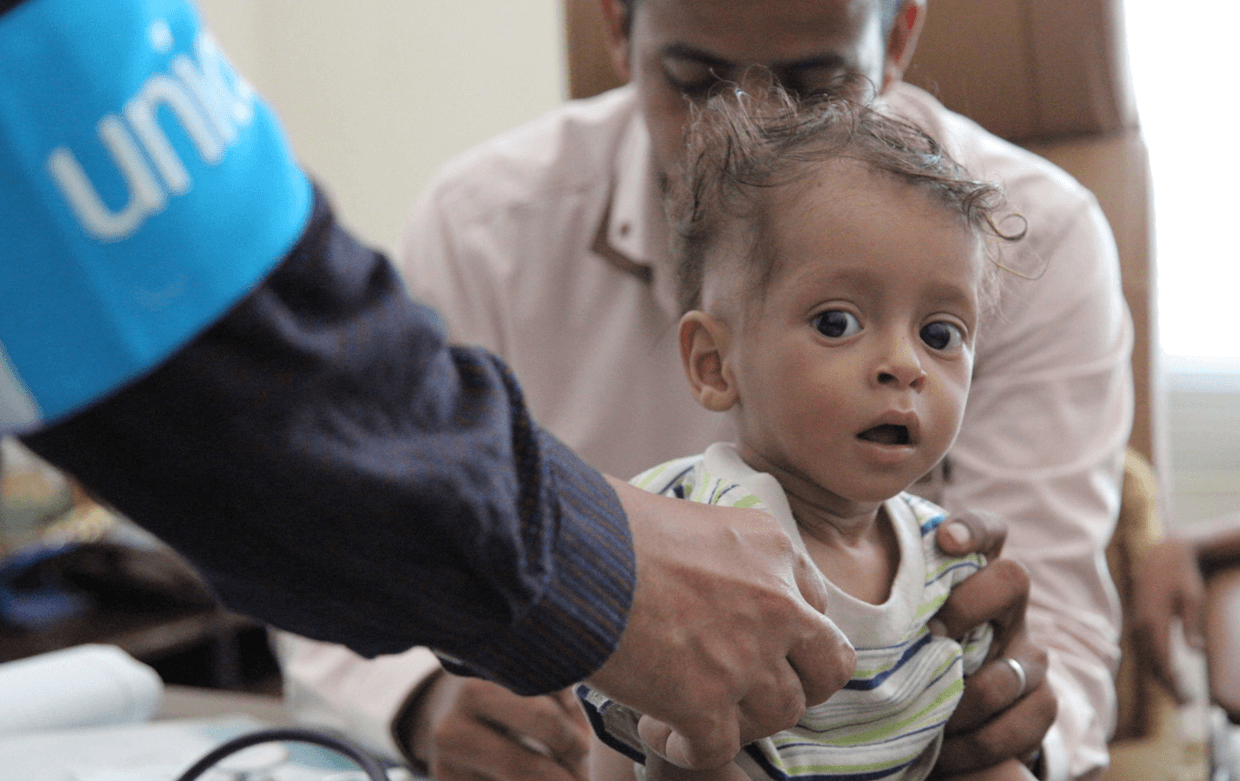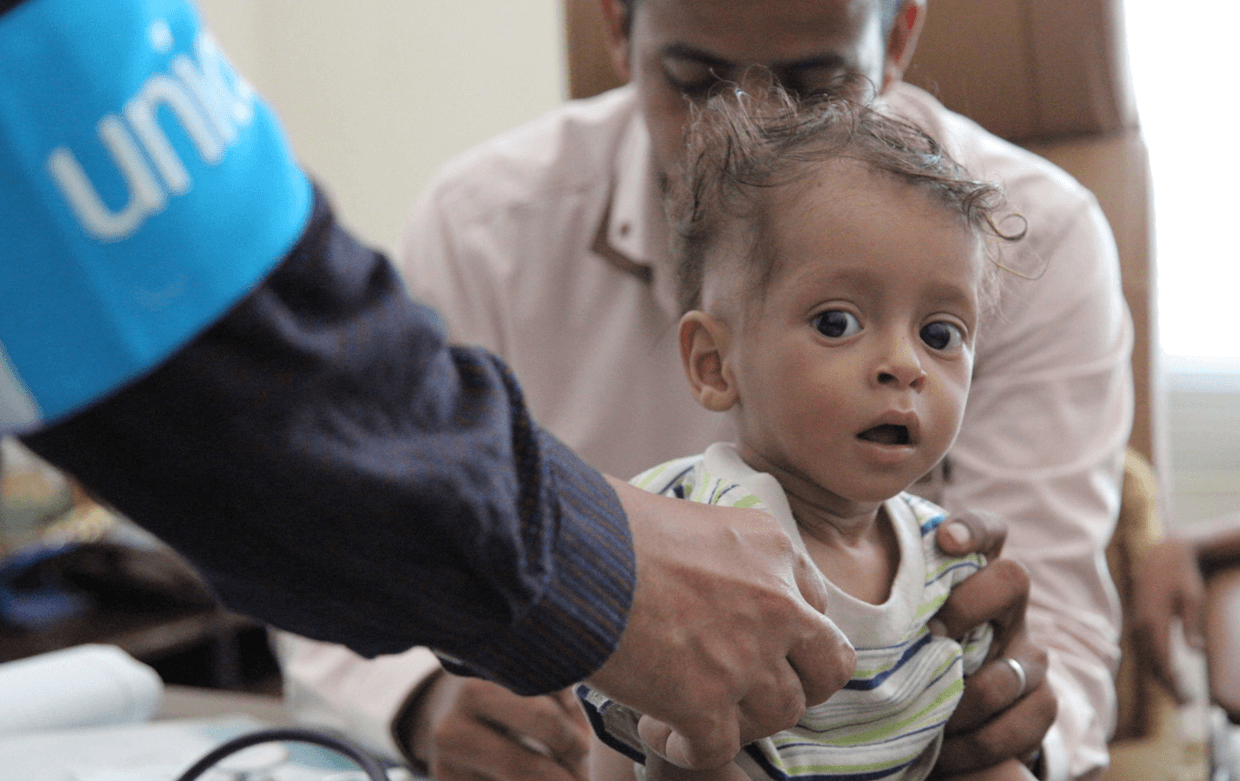 Donate to
protect children
in Yemen
13 million children in Yemen are in need of humanitarian assistance. 
Yemen is facing a major humanitarian crisis. A devastating conflict has left children and families in urgent need of food, water and medical supplies. Currently, 2 million children are internally displaced. No place in Yemen is safe for children.
Only one in three people have access to running water, very few people have soap, and many healthcare facilities are closed or only able to provide a very basic service. Any outbreak will place even greater demands on medical staff and already scarce hospital resources such as gloves, soap and ventilators.
80% of Yemen's population are in need of humanitarian aid and protection.
More than 7 years of fighting has already pushed Yemen and its health system to the brink of collapse. Millions of children lack access to clean water and sanitation facilities and are in desperate need of basic healthcare. Malnutrition is also at an all-time high. 2.2 million children are acutely malnourished and over 325,000 children under 5 are suffering from severe acute malnutrition and urgently need life-saving food to survive.
We must act now to protect Yemen's children from the dangers of war, disease and hunger. Just £10 could provide life-saving food for a child for a week.
How will my donation help children?
We are  working around the clock to protect children in Yemen. Since the start of the crisis, we have helped to reach more than 4 million children with over 3,000 tonnes of life-saving supplies, including vital therapeutic food, safe drinking water and health care supplies.
Thanks to the help of UNICEF's supporters like you, in 2021:
we helped around 8.9 million people access sufficient quality of safe water.
we reached 4 million children under 5 with vitamin A supplementation every 6 months.
vaccinated more than 817,000 children under 1 year against measles.
However, we simply don't have enough funds to reach every child in danger. We need your help to continue to provide essential life-saving supplies for the children who need it the most.
Your support will also help to ensure that displaced children do not miss out on an education. Through UNICEF-supported schools and child-friendly spaces, children can continue their schooling and receive psychosocial care and support to help them cope with distress and trauma.
Please make a donation today
Donating by phone
If you're in the UK and would prefer to make a donation by phone, you can call our dedicated donation line: 0300 330 5699.
You can help us reach more children affected by the conflict. Please donate today and help us protect children in Yemen.
For the first 6 months, monthly donations made to this appeal will go towards funding our work to support children affected by the Yemen conflict. After that, donations will go to support our work around the world. In the unlikely event that the funds raised exceed what's needed for the appeal, we will direct any excess funds to support our work to help keep children safe and healthy around the world.