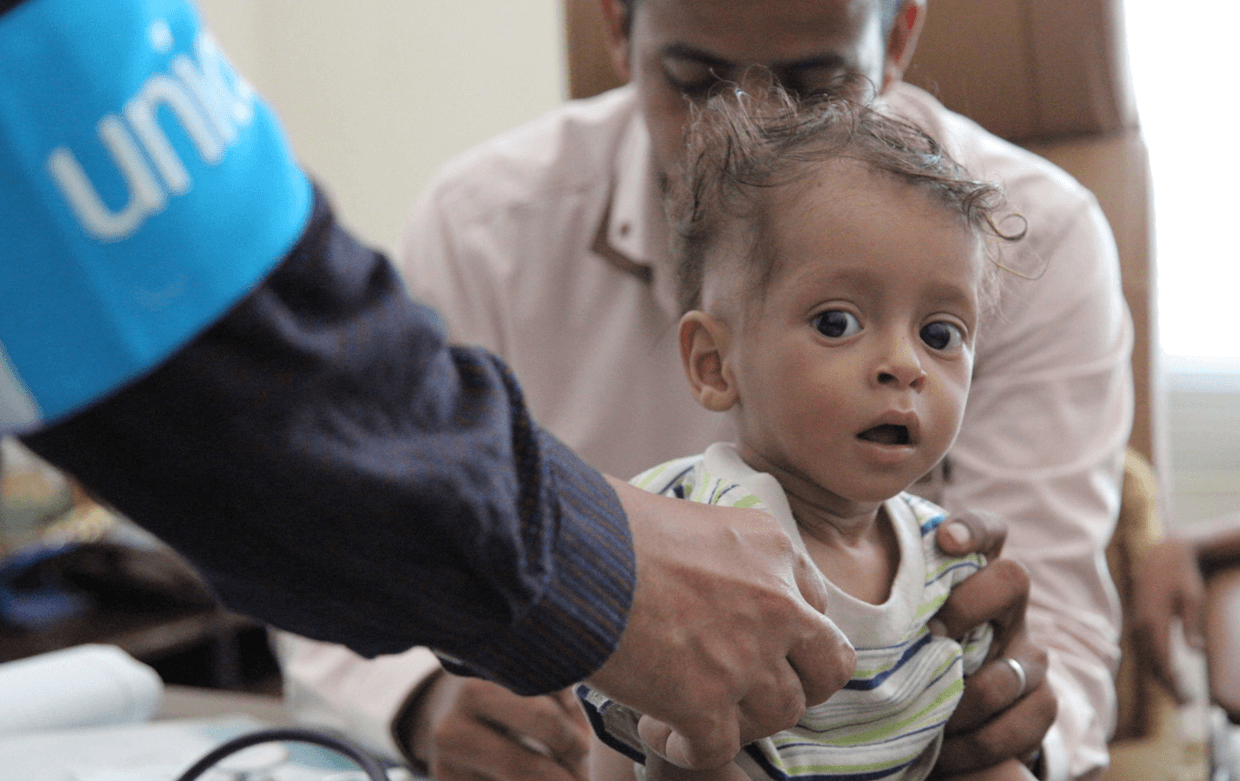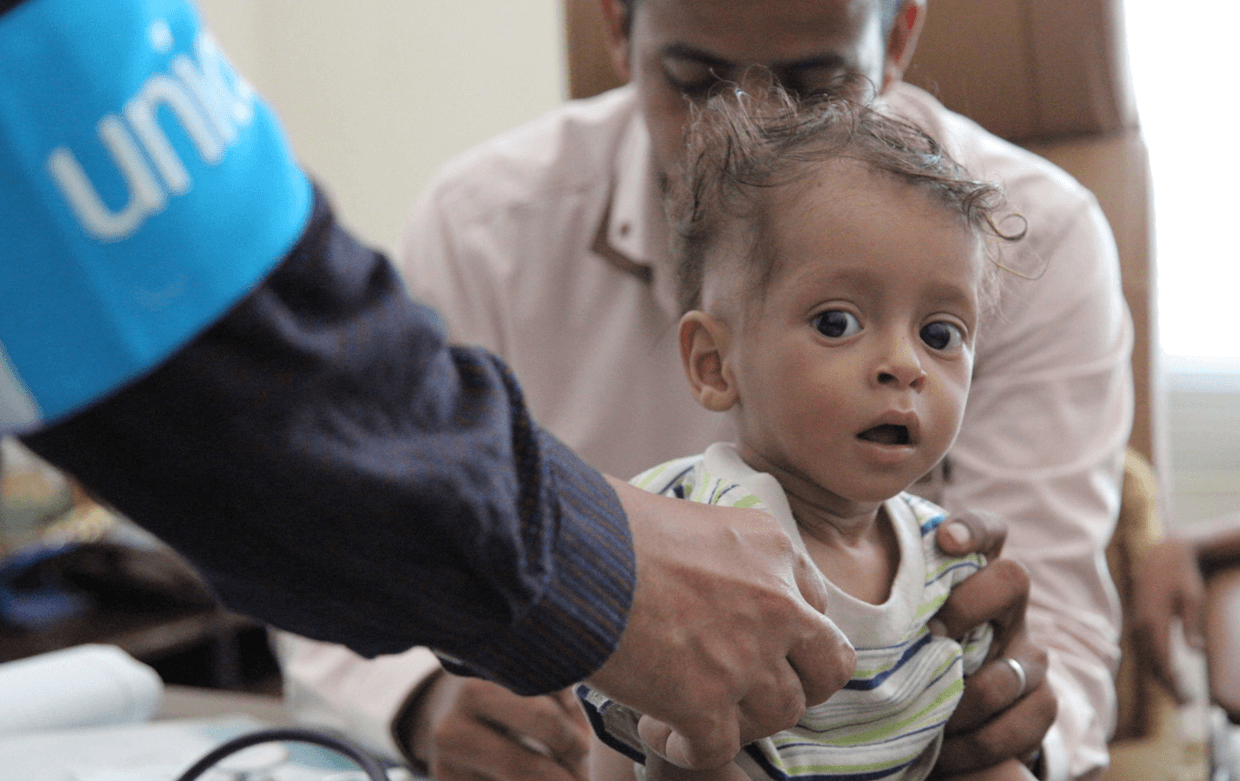 Donate to
protect children
in Yemen
12.9 million children in Yemen need your help
Yemen is facing one of world's worst emergencies. The ongoing conflict has left children and families in urgent need of food, water and medical supplies. Currently, 3.2 million children are internally displaced. No place in Yemen is safe for children.
Any outbreak of diseases will place an even greater demand on medical staff and already scarce hospital resources such as gloves, soap and ventilators.
23.4 million people in Yemen require urgent support
More than 8 years of conflict has already pushed Yemen and its health system to the brink of collapse. Millions of children lack access to clean water and sanitation facilities and are in desperate need of basic healthcare. Malnutrition is also at an all-time high.
400,000 severely malnourished children are at a risk of death in Yemen.
We must act now to protect Yemen's children from the dangers of war, disease and hunger. Just £10 could provide life-saving therapeutic food for a child for a week.
How will my donation help children?
We are  working around the clock to protect children in Yemen.
With the help of supporters like you, in 2023 we plan to:
Help 2.5 million children and women access primary health care
Ensure 6 million women and children access gender-based violence mitigation, prevention, response
Reach 3.6 million people with critical safe drinking water and sanitation supplies
However, we simply don't have enough funds to reach every child in danger. We need your help to continue to provide essential life-saving supplies for the children who need it the most.
Your support will also help to ensure that displaced children do not miss out on an education. Through UNICEF-supported schools and child-friendly spaces, children can continue their schooling and receive psychosocial care and support to help them cope with distress and trauma.
Donating by phone
If you're in the UK and would prefer to make a donation by phone, you can call our dedicated donation line: 0300 330 5699.
For the first 6 months, monthly donations made to this appeal will go towards funding our work to support children affected by the Yemen conflict. After that, donations will go to support our work around the world.