Rapid response, long-term support
When war breaks out or disaster strikes, children can lose their schools, their homes and their families. Their access to water, food and shelter can be seriously affected and they are left more vulnerable to abuse and exploitation.
We have a presence in 190 countries so can rapidly reach children and families with support when an emergency happens. We're there to provide children with the care, supplies and protection that could save their lives.
We operate the world's largest humanitarian warehouse and respond within 48 hours when an emergency strikes.
We help communities to recover as quickly as possible and prepare them for the future. That means making sure children can continue their education and have access to the services that will give them the chance to not only survive but to thrive.
Our recent work in emergencies around the world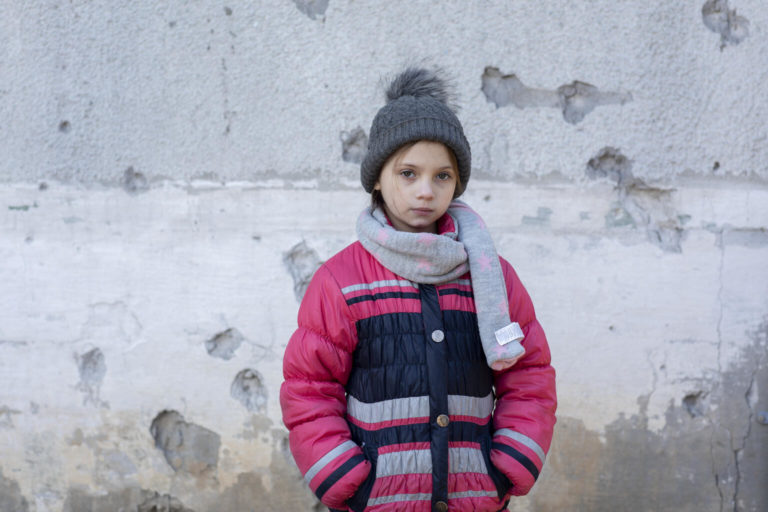 Saving lives with rapid response missions
Because we are based in 190 countries we are in a unique position to rapidly respond to new emergencies. The long-term presence we have in these countries means that we have the knowledge, local partners and supply centres needed to lead the best response.
Our rapid response missions go to the most vulnerable and hard to reach communities. Experts assess the immediate needs of the people and quickly deliver life-saving support. This could be healthcare, life-saving therapeutic food, or water purification tablets – whatever is needed to save lives.
In Yemen, health and water systems were on the brink of collapse with 2 million suspected cases of cholera, one of the biggest outbreaks in recent history. In 2019 we supported over 750 rapid response teams across the country in an effort the end the devastating outbreak.
As the humanitarian crisis continues, these rapid response teams are saving lives and bringing smiles back to children.
In 2021, over 33 million people got access to safe water as part of our emergency response
Protecting vulnerable children
Children in emergencies become much more vulnerable to abuse and exploitation. Beyond life-saving supplies, we prioritise making sure these children have somewhere they can be safe and start to regain a sense of normality.
In Iraq, we are working with partners to help children access mental health and wellbeing support services. We also continue to support the delivery of child protection prevention services and awareness raising campaigns, reaching almost 54,000 at-risk children.
In 2021 alone, Hanan was one of 73 children that were injured by explosive remnants of war in the country. Children account for roughly half of the casualties from explosives in Iraq.
Preparing for the future
As well as saving lives, our emergency work also focusses on making sure the impact of conflict and disasters doesn't stop children from having a healthy, happy future.
Often that means ensuring they have the services and infrastructure they need. In the Gambella region of Ethiopia, we've designed and built permanent water systems to serve 250,000 refugees. And we help communities be more resilient to future disasters, introducing technologies like drought-resistant wells and earthquake-resistant schools.
Preparing for the future also means making sure children caught up in an emergency don't miss out on education.  From supporting early learning in child-friendly spaces to building temporary schools for older students, we ensure children of all ages can continue their development, even in a crisis.
Even though our school is closed, thanks to the centre, we meet every morning to have fun with our facilitator. I wish my school would open. I want Mali to return to peace
Help more children in Emergencies
Your gift will go directly to our Children's Emergency Fund to save and protect children in emergencies around the world.