Nutrition: Why it matters
When children get the right food at the right time their brains and bodies develop the way they should. When this doesn't happen, malnutrition occurs. In worst cases, it robs children of their futures and and leaves young lives hanging in the balance.
We work to prevent all forms of malnutrition by improving children's and women's access to nutritious, safe, affordable and sustainable diets.
Since 1990, the percentage of undernourished children worldwide has almost halved. But we still have a lot of work to do. Today over 200 million children's lives are at risk because they are malnourished — almost twice as many suffer from deficiencies in vitamins and other essential micronutrients.
We're determined to end all forms of hunger for children everywhere. We help communities and strengthen systems to prevent malnutrition before it occurs. And when it does, we're there to provide all the resources needed to save lives.
GIVING A CHILD THE BEST START IN LIFE
The first 1,000 days from conception are the most critical in a child's life.

Without enough of the nutrients they need, children can suffer from stunting, when their bodies and brains don't develop the way they should. The condition currently affects nearly a quarter of children under five.
How does malnutrition affect children?
Stunting: When children don't get enough of the right nutrients growing up
When children don't get the food and nutrients they need as they grow up it can cause stunting. The most noticeable sign of stunting is that children are shorter than they should be for their age. However, they also suffer irreversible damage to their bodies and brains, which affects their chance to have a healthy and happy life in the future. Stunting affected an estimated 22 per cent or 149.2 million children under 5 globally in 2020.
Acute malnutrition: When children lose weight rapidly because of a sudden lack of nutritious food
Acute malnutrition happens when a child doesn't get enough appropriate food and weighs too little for their height. These children become very thin and frail – a condition known as wasting. This can happen very quickly if a child becomes ill or in the event of a humanitarian crisis. When acute malnutrition becomes severe, children are at high risk of dying. In 2020, wasting continued to threaten the lives of an estimated 6.7 per cent or 45.4 million children under 5 globally.
Obesity: When children get too much of the wrong food
It's not just undernourishment that's an issue. Getting too much of the wrong food, can cause children to become overweight, which has an effect on their health and happiness. Obesity can lead to serious health problems in later life. An estimated 5.7 per cent or 38.9 million children under 5 around the world were overweight in 2020.
200 million
200 million children's lives are currently at risk due to malnutrition
80%
UNICEF provides about 80% of the world's life-saving therapeutic food
5.5 million
With our support, about 5.5 million children were reached with therapeutic feeding and care in 2021.
Preventing malnutrition
For children who suffer it, malnutrition has lifelong consequences, affecting their performance in school and hence future career prospects. This has an impact on entire populations, contributing to a cycle of poverty. That's why we're doing everything we can to work with communities and governments to prevent malnutrition and break that vicious cycle.
We're there for families right from the beginning. We support expecting mothers to have a safe pregnancy, so they give birth to healthy babies and we support the provision of healthcare and essential micronutrients throughout childhood. In places like Liberia, we've helped mothers in remote locations get a better understanding of child health and nutrition, so they can go on to inform and strengthen their own communities.
Meet 2 year old Aseel in Yemen
Treating malnutrition when it happens
Despite amazing progress, each year we still support the treatment of millions of children for malnutrition. Conflict and disasters can quickly put children in danger and, in many parts of the world, lack of access to services and information leaves families vulnerable.
Sabna Mohamed, mother of 9-month-old daughter Fatuma, struggled during the hunger season, the period between planting and harvesting crops, made worse by financial challenges. Sabna now receives regular nutritional advice and financial support to ensure her family are healthy. She also visits a UNICEF-supported health facility, where she attended antenatal care sessions, received iron supplementation tablets and immunisations for herself and Fatuma.
Life-saving therapeutic food in emergencies
Conflicts and disasters can have devastating effects on families' ability to access nutritious food, putting huge numbers of children at risk of malnutrition. When an emergency hits, we lead the global response, coordinating other humanitarian organisations to deliver life-saving therapeutic food to where it's needed as quickly as possible.
In East Africa there is a food crisis. At least 20 million children are facing severe drought conditions. Four failed rainy seasons in a row have killed livestock and crops – a vital life source. This has driven over 7 million people from their homes in search of food. We are providing urgent life-saving support to millions of people. Last year we provided over 800,000 children under 5 years with treatment for severe acute malnutrition.
What do we mean by life-saving therapeutic food?
We use high-energy peanut paste that can be eaten straight from the packet to treat severely malnourished children.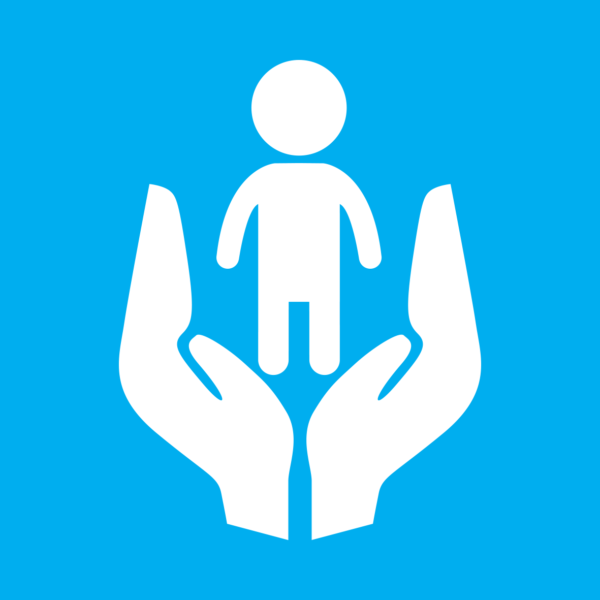 It's cheap, easy to supply, and a course can bring a severely malnourished child back to health in just 4-6 weeks.
Make a donation
A regular gift from you can help even more mums and babies get the nutrition they need when it matters most. Just £20 a month can provide essential iron and folic acid for 7 expectant mums.