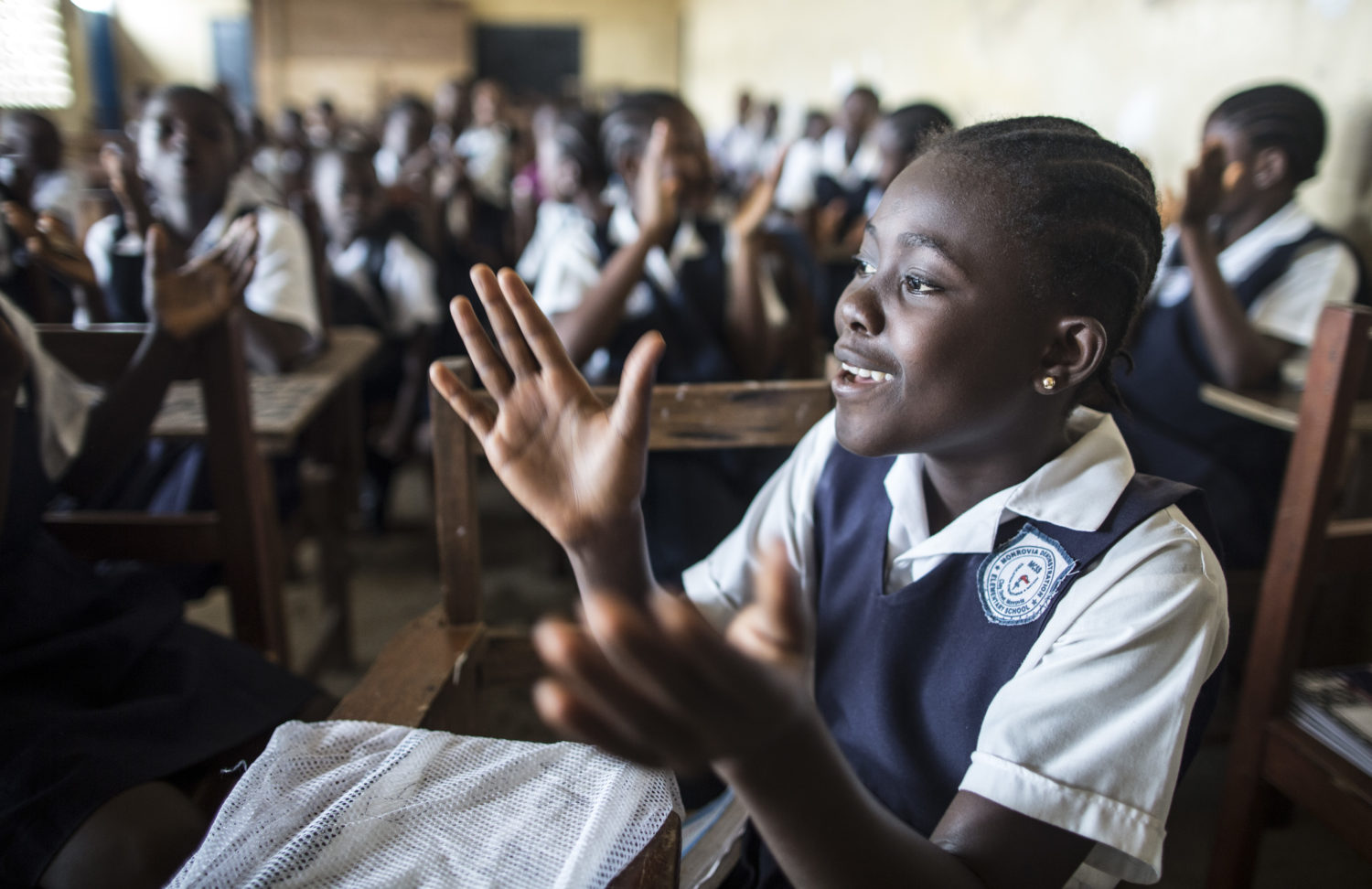 Fundraising at work is fun and rewarding. It's also a great way to enhance your working relationships, encourage team building and raise donations for children.
There are lots of ways you and your colleagues can raise money for UNICEF at work, and we're here to help you every step of the way.
UNICEF is supported entirely by your donations so get fundraising, have fun and together we can help make a lasting difference for children worldwide.
Your fundraising at work pack  
If fundraising at work feels like a daunting task, don't worry. We've made fundraising at work as simple as possible by providing lots of resources and ideas for donations in our Fundraising at Work pack.  You can order a Fundraising at Work pack by emailing [email protected] or calling 0300 330 5580.
Other ways to give through your workplace  
Payroll donations: Check if your company offers payroll donations, and set up a regular donation to UNICEF. It's a great way of donating to UNICEF's work and it's tax free.
Matched donations: Ask your company or business if they have a scheme in place to match the total donations that you raise.
Currency collections: Whether it's from business trips or summer holidays, foreign currency can accumulate. Why not set up a foreign currency collection point at work and donate the proceeds to UNICEF? If your office, business or workplace is interested, contact us for more information.
Your next steps to fundraising success
Follow our step-by-step guide to fundraising with our fundraising ideas and tool kit. If you any help, check out our fundraising frequently asked quesstions or contact us at [email protected] or on talk to Supporter Care on 0300 330 5580.