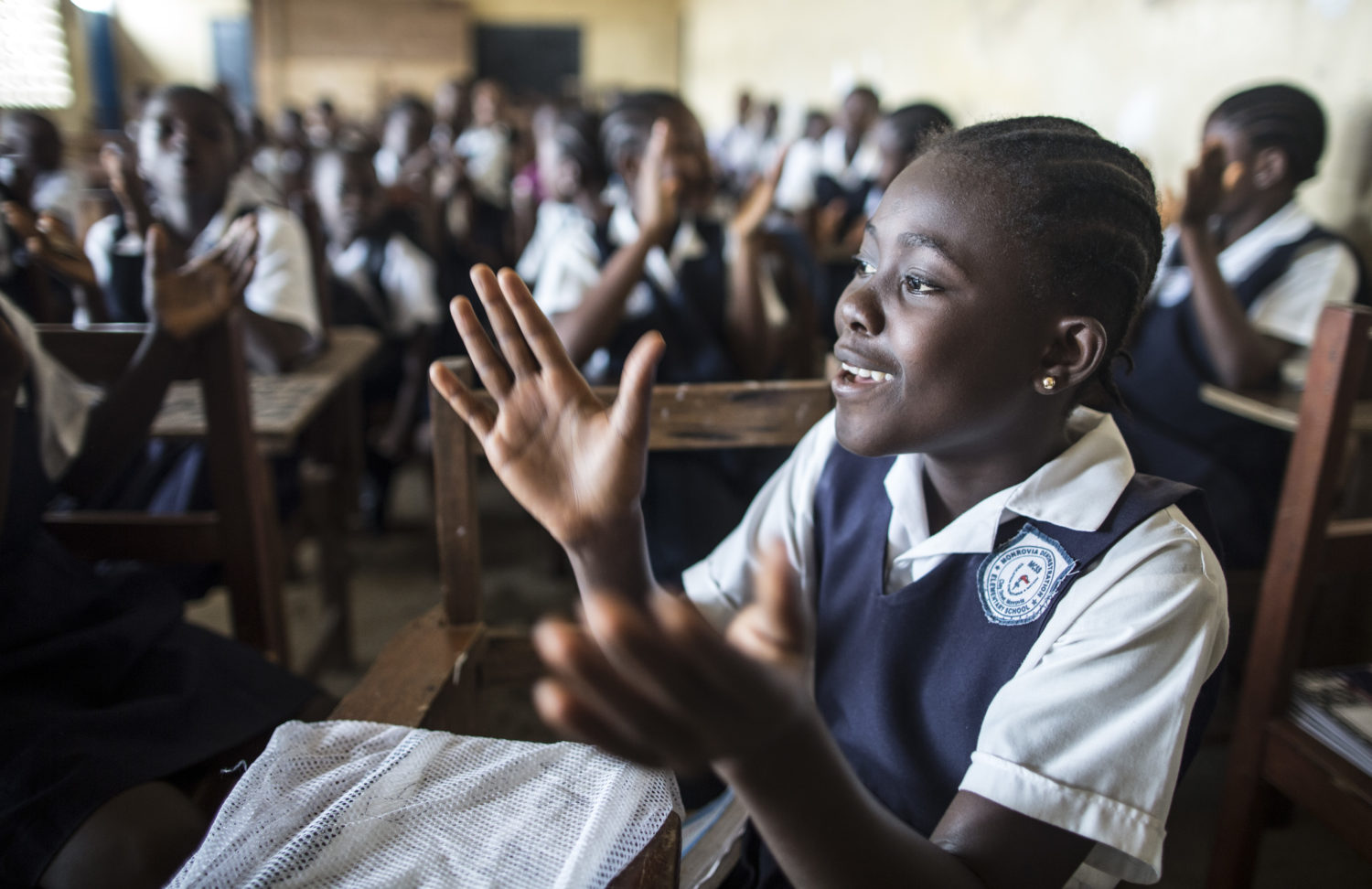 Statement on the delivery of the billionth COVID-19 vaccine dose by COVAX
16th January 2022
"Overnight, a shipment of COVID-19 vaccines to Rwanda included the billionth dose supplied via COVAX. This is a remarkable milestone in the largest vaccine procurement and supply operation in history. Yet, with so many people still waiting to be offered a single dose, more needs to be done urgently. 
"The need for a predictable and steady supply of vaccines remains, as well as the vital funds to deliver vaccines into the arms of the people who need them the most. Health systems creaking under the pressure of the pandemic also need support to continue to deliver essential healthcare for children, such as routine immunisations. 
"The UK Government can continue to play a significant role in bringing an end to the pandemic by accelerating its plans to share 70 million doses this year. It must also invest in programmes that ensure recipient countries have the capacity to store and administer these vaccines and protect their population. Doing so is an essential part of protecting the UK population from further variations of the virus and ending this pandemic for everyone, for good."
ENDS
Notes to editors:
SPOKESPEOPLE AVAILABLE FOR INTERVIEW
Multi-media content available here
Background
COVAX co-led by Gavi, the Vaccine Alliance, WHO and CEPI (Coalition for Epidemic Preparedness Innovations) with UNICEF as a key implementation partner  is leading the largest vaccine procurement and supply operation in history, with deliveries to 144 countries to date.  UNICEF also support in-country rollout of vaccination programmes in more than 130 countries.
UNICEF, is working to realize a more equitable distribution of COVID-19 vaccines and toward as fast a recovery as possible for the billions of children and families worldwide affected by the pandemic.
For more information, please contact:
UNICEF UK's press office:   [email protected]  - 0207 375 6030
Yemi Lufadeju – [email protected]
About UNICEF
UNICEF works in some of the world's toughest places, to reach the world's most disadvantaged children. Across more than 190 countries and territories, we work for every child, everywhere, to build a better world for everyone.
The UK Committee for UNICEF (UNICEF UK) raises funds for UNICEF's emergency and development work for children. We also promote and protect children's rights in the UK and internationally. We are a UK charity, entirely funded by supporters.
United Kingdom Committee for UNICEF (UNICEF UK), Registered Charity No. 1072612 (England & Wales), SC043677 (Scotland)