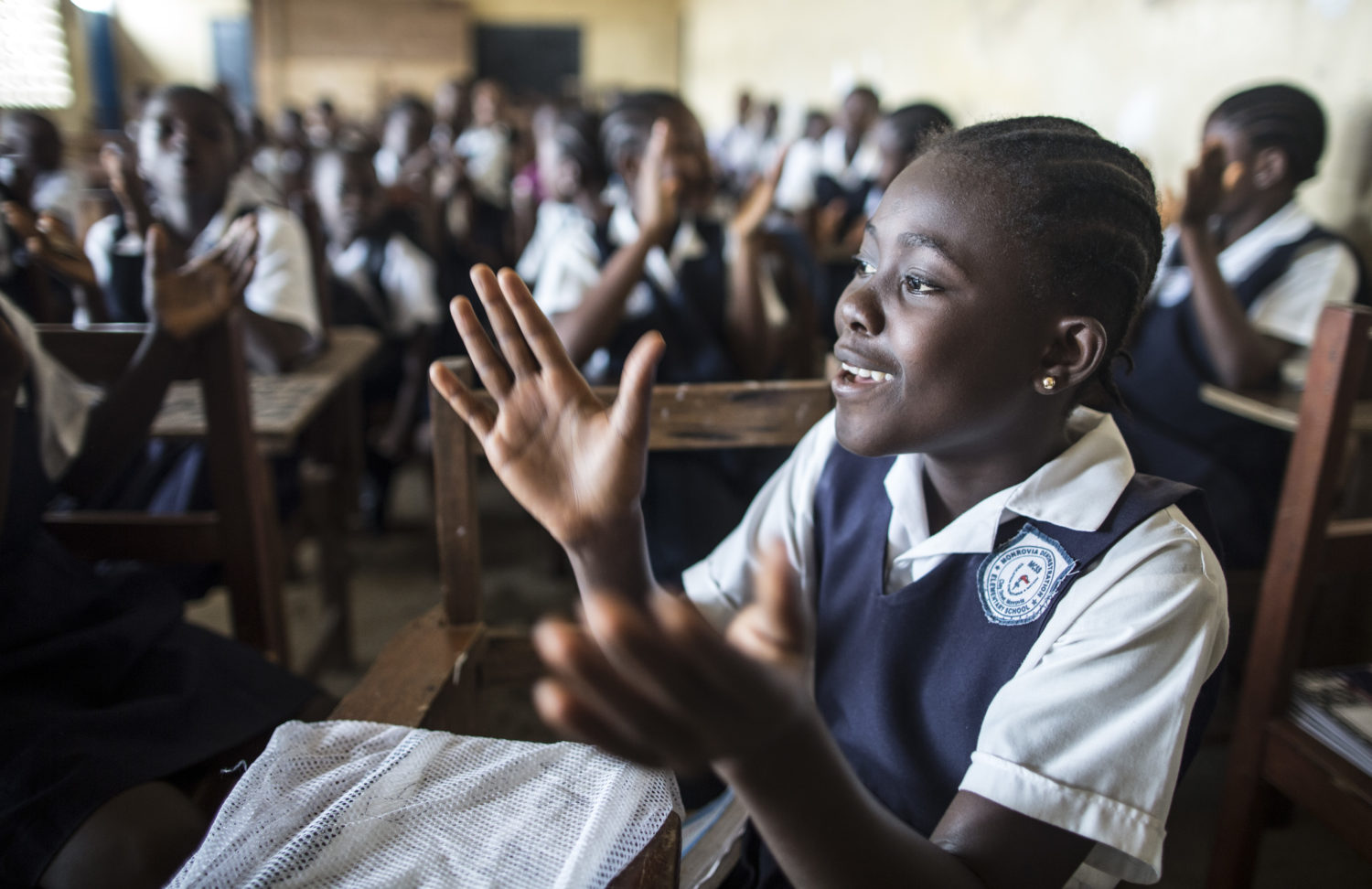 Fundraising ideas for faith groups
Help make a lasting difference for children
Although UNICEF is a non-religious, apolitical organisation, faith-based organisations are important partners in UNICEF's fundraising efforts and awareness raising within the community.
UNICEF is supported entirely by your donations, and there are lots of ways your faith group can raise money so that together we can help make a lasting difference for children worldwide.
Appeal for Rohingya Refugee Children
As you come together to share in the celebration of Autumn and Winter festivities, please hold a collection to help UNICEF support Rohingya children at their time of greatest need. Download, print and display our case study poster and paying in slip to boost your fundraising.
Driven by persecution in Myanmar (Burma), more than 680,000 Rohingya people, over half of them children, have fled to Bangladesh since August 2017. This crisis has led to the emergence of the largest refugee camp in the world, near Cox's Bazar.
Children are making dangerous journeys
Many children have walked for days in perilous journeys across the border, arriving sick, exhausted and in desperate need of water, food and shelter. Some 10,000 children have become separated from their families and are now alone. Refugee camps for the Rohingya people are overcrowded and children are in danger from disease. These camps are no place for a child.
We urgently need your help to support and protect Rohingya children
UNICEF is on the ground right now, providing life-saving food for malnourished children, clean water, and vaccinations against cholera, measles and rubella. UNICEF is also providing refugees with Child Friendly Spaces and temporary schools – crucial safe havens for children to learn and play.
Coming together for Rohingya
This autumn and winter please take a moment to remember the Rohingya children who've faced terrible hardships, and help us to continue to support them by holding a collection with your family, friends and congregation and saying a prayer in their honour.
Wishing you peace, prosperity, happiness and good health.
Raheema's Story - A Case Study Poster to display at your church
Download
Paying in slip to send in your collection
Download
Other ways to get involved
UNICEF works with many faiths across the world, and our supporters come from a wide range of faiths too. No matter what faith you are, your congregation or faith group can make a valuable contribution to our work:
Take part in our Jar of Grace appeal and collect donations from your community to help protect children in danger.
Join our Mite Scheme with your faith group and help to raises funds for Oral Rehydration Sachets to keep babies and children around the world healthy and safe.
Take a collection of donations for our latest emergency appeal. To order gift aid envelopes for a collection, email 

[email protected]

.
Make UNICEF one of the charities you support. Email or phone us on 0300 330 5580 to find out more.
Need help fundraising?